Training workshop: Prototyping Privacy Policy & Terms of Use documentation for the EOSC Portal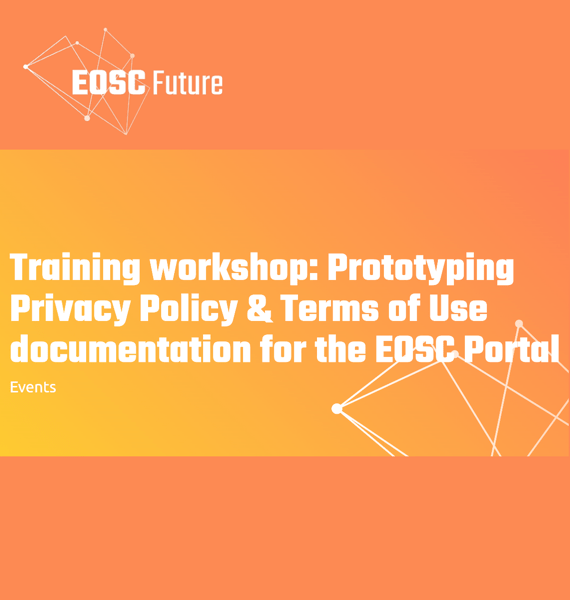 Online, 23 January 2023.
Following on the December webinar on 'How to write Privacy Policy (PP) and Terms of Use (TOU) documentation for the EOSC Portal', EOSC Future is organising another hands-on online training workshop in January.
During this training workshop, service providers will have the chance to expose their prototype documents for Privacy Policy and Terms of Use. In turn, they will get advice and recommendations from our trainers.
PREREQUISITES
this is a training workshop specifically for digital and related service providers
participation in the December training workshop is preferred, but not a prerequisite
prior to the workshop: participants should prepare their PP and TOU prototype documents following the recommendations and hints described in the December training (consult the presentation and recordings here).
REGISTRATION
Spaces are limited, so make sure to register, via the form at this link, by 17 January 2023, 17.00 CET.