Training Module: Streamlining the Onboarding to the EOSC Marketplace using APIs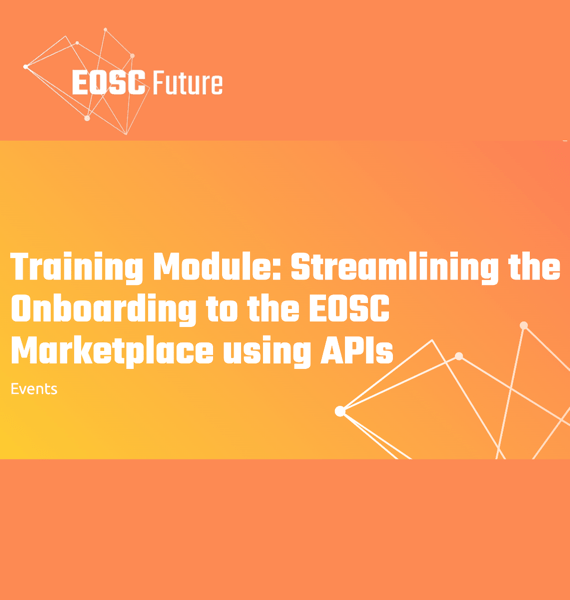 Online, 25 January 2023.
Using RESTful APIs for on-boarding new services to the EOSC Marketplace
This EOSC Future training module is intended for service providers who want to use a scripted approach to onboard, and later update, services to the EOSC portal. This is especially useful if you are managing a large number of services. 
The training module is for all potential providers from all disciplines and is applicable for providers working with a range of stakeholder groups.
INSTRUCTORS:
Catalin Condurache, EGI Foundation
Antonis Lempesis, ATHENA RC
Michael Zouros, ATHENA RC
Konstantinos Spyrou, ATHENA RC
ADDITIONAL SUPPORT:
Thanassis Mantes, ATHENA RC
Aggeliki Gkamiliari, ATHENA RC
TRAINING PROGRAMME:
Part 1 – Overview about the EOSC Portal REST APIs for on-boarding new services in EOSC
Part 2 – Overview about the new functionality and the REST API
Part 3 – Hands-on/Live demo on how to use the EOSC Portal REST APIs