ΕΜΟDnet – LifeWatch ERIC Autumn Data School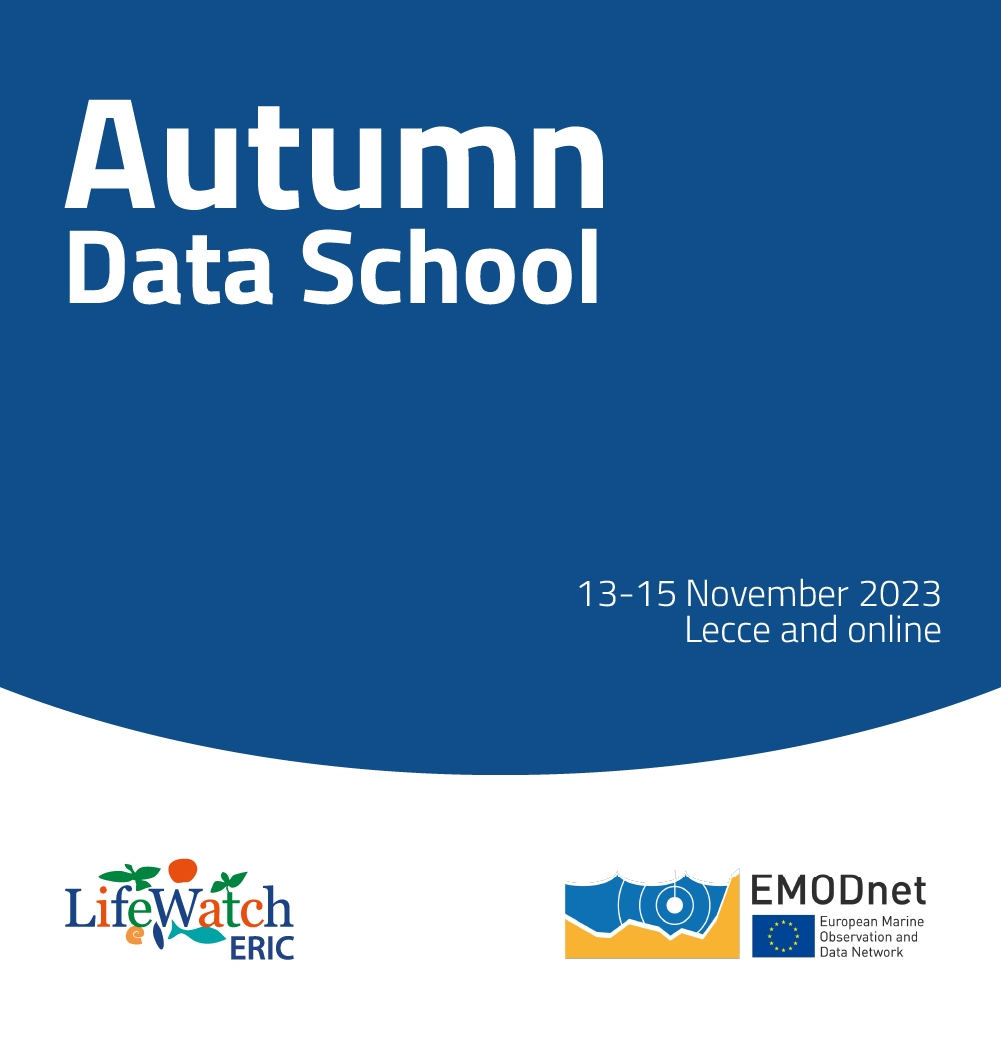 Lecce and online, Italy, 13-15 November 2023.
Over November 13 and 14, a group of researchers from the African Mediterranean countries will gather in Lecce to join our DATAthon. During this event, they will work collaboratively in teams, applying data science tools and techniques to solve practical problems and generate insights and potential solutions. The focus of the DATAthon will be on imparting knowledge on best practices for data management, covering everything from the collection of the dataset to its publication. Researchers will bring their dataset to work on and follow all the necessary steps to ensure its successful submission to Marine Research Repositories such as MedOBIS and the LifeWatch ERIC Metadata Catalogue, focusing on facilitating its reuse.
On November 15, EMODnet trainers and the invited researchers will organize a hybrid Training Session to familiarise themselves and the registered participants with Citizen Science platforms like Zooniverse and the LifeWatch Citizen Science Platform. During this session, participants will learn how to create a Citizen Science project and engage volunteers in the historical data rescue and standardisation process. The Workshop organisers will select a historical dataset for participants to work on during this session.
Agenda (November 15)
09:00
09:30
Registration
09:30
09:40
Opening Welcome
Overview of the workshop's objectives and structure
Dimitra Mavraki (HCMR)
09:40
10:00
Presentation of the LifeWatch Citizen Science Platform
Marco Elia (LifeWatch ERIC)
10:00
11:00
Introduction to the Zooniverse platform.
Case studies of a Zooniverse project focused on marine data transcription.
Ioannis Rallis (HCMR)
11:00
11:30
Coffee Break
11:30
12:30
Hands-On Session – Create Your Own Zooniverse Project
12:30
13:30
Lunch Break
13:30
15:00
Hands-On Session – Act as Citizen Scientist
15:00
15:30
Coffee Break
15:30
16:30
Hands-On Session – Act as Citizen Scientist
16:30
17:00
Questions and closure of the workshop