EOSC Future Provider Days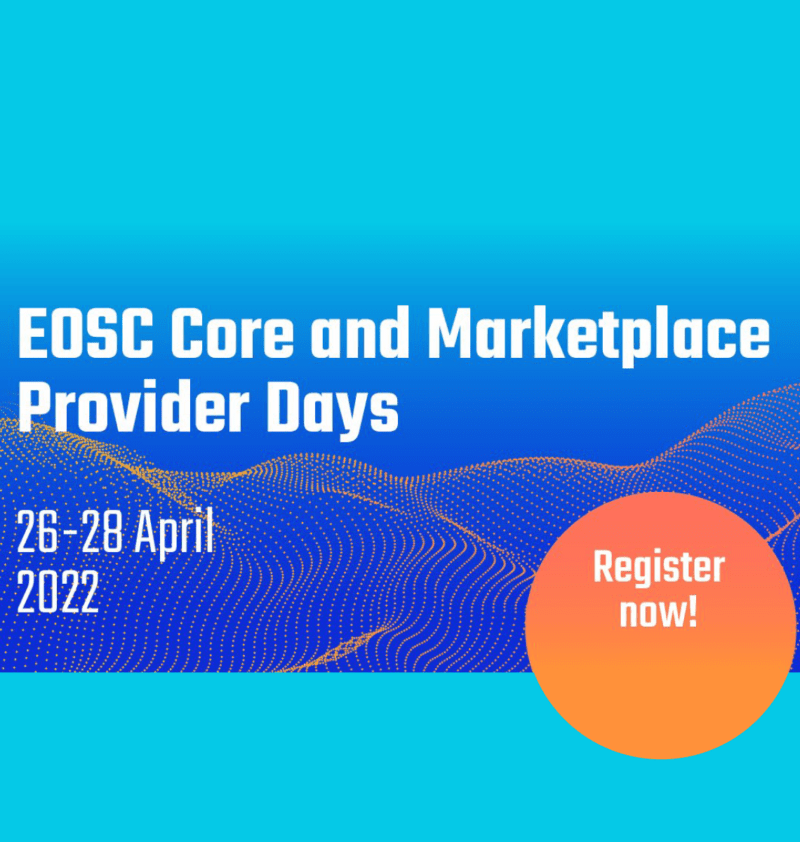 Are you looking to provide services or resources through EOSC? Or are you already doing so, but could you use a refresher on the ins and outs of EOSC for providers? Then the EOSC Future Core and Marketplace Provider Days is just the event for you.
The EOSC Future Provider Days will offer a crash course on what can be made available through the EOSC portal and marketplace and how this can be done. Above all, it will showcase how you can benefit from onboarding your research resources, tools and services. Our experts will present which tools and support for providers are already available and what features will be launched in the coming months.
On 26 April, we'll provide an overview of the different elements of the EOSC Platform that are useful for providers. On 27 and 28 April, we're organising more specific sessions for different providers as well as a training session on how to onboard your research resources into EOSC.
For this three-day online event, you can pick and choose the sessions that best fit your needs. Below you can consult the full programme for the event and register for your preferred sessions.