How to write Privacy & Terms of Use documentation for EOSC Portal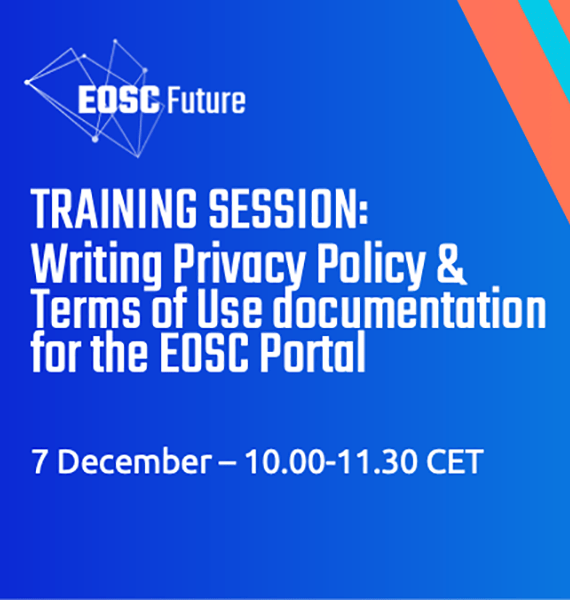 Online, 7 December 2022.
The EOSC Future project, in which LifeWatch ERIC is partner, is running a training session on 7 December. This module is intended for EOSC providers who will onboard services to the EOSC Portal on how to write the mandatory privacy policy (PP) and terms of use (TOU) documents. The module is disciplinary agnostic and applicable to providers working with a range of stakeholder groups.
Learning objective: to up-skill EOSC users how to write PP & TOU documents when onboarding services.
It is advised that providers taking this course will have first completed the introduction to EOSC course developed for the stakeholder communities in which they train.
Please note that the workshop will be limited to 40 participants and we will enforce the following criteria if there are excess numbers:
Evaluation criteria – Participants who are actively seeking to onboard services to EOSC
Additional criteria – Geographical location (to establish a balanced representation of European regions) and Gender (to ensure gender equity)
INSTRUCTORS AND SUPPORT
Prodromos Tsiavos, OpenAIRE
Luciano Gaido, INFN
Catalin Condurache, EGI Foundation
Giuseppe La Rocca, EGI Foundation
REGISTRATION
Registration is open until Friday, 2 December – 17.00 CET. Sign up here!