Open Science Conference 2023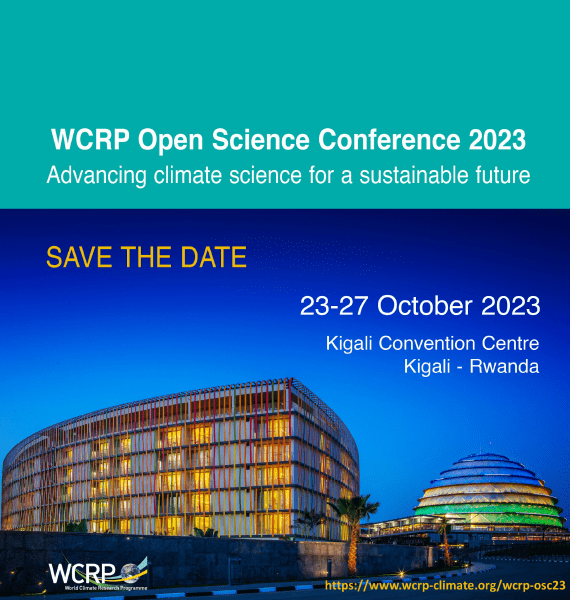 Kigali, Rwanda, 23–27 October 2023.
The World Climate Research Program (WCRP) Open Science Conference 2023 will bring together diverse research communities, programmes and partners to discuss the latest developments in climate science, with an emphasis on science-based information for decision making. Through hybrid workshops, public exhibits, forums, and other associated events, the conference will explore innovative ways to bridge science and society and to foster future climate science leadership.
For more information, go to the Open Science Conference website.