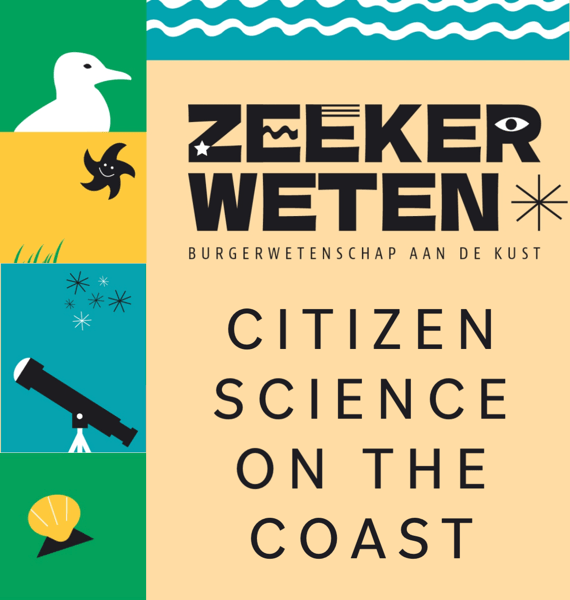 Belgian Coast, Belgium, 8 May 2022.
The Flanders Marine Institute (VLIZ), coordinator of the LifeWatch Belgium consortium, is organising – together with Natuurpunt, SciVil, Iedereen Wetenschapper and EOS Magazine and many other organisations – the first citizen science festival of the Belgian coast: ZEEKERWETEN. It is a LifeWatch Belgium initiative.
During this open-air event, citizens can discover the biodiversity of the Belgian coastal region. Together with experts, they learn tricks and tools to make the invisible life at sea, on the beach, in the dunes and elsewhere on the coast visible. By doing that, they get the chance to become a real citizen scientist.
A surprising and fascinating day for young and old, moving scientific knowledge to a higher level!
Check the practical details and the program on www.zeekerweten.be (Dutch only).
Several LifeWatch Flanders colleagues will host interesting stands with fun hands-on activities.
Start/End: Sunday, May 8, 2022 – 10:00 to 16:00