ISEM Global Conference 2019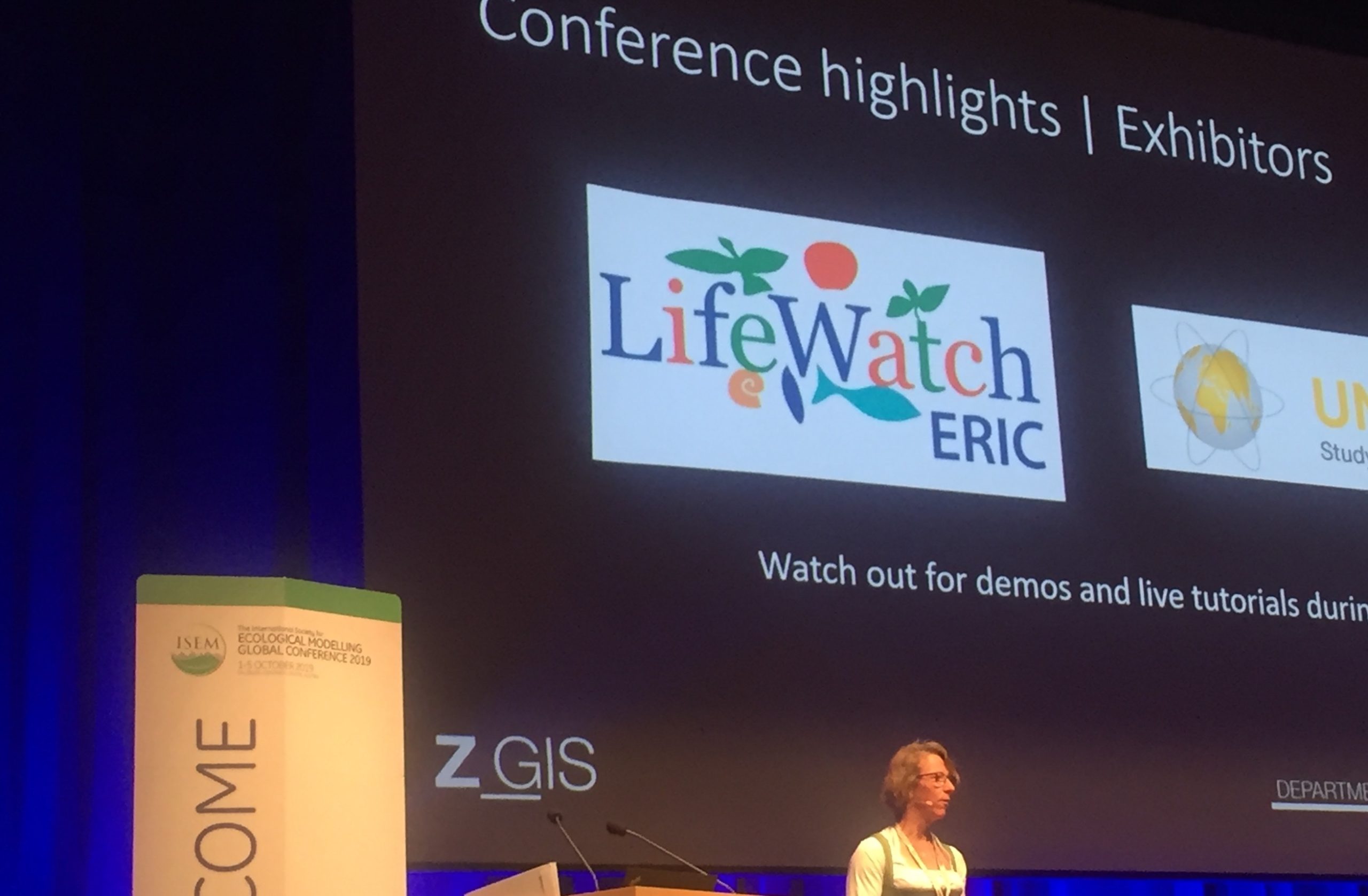 The biennial conference of ISEM, the International Society of Ecological Modellers, is truly global.  From the level of interaction at the LifeWatch ERIC stand in Salzburg, Austria, from 1–5 October, it was clear that that ecologists, modellers and statisticians had come from all over the world, with 52 countries represented.
LifeWatch ERIC was the only infrastructure with a stand at the event, and the tools, services and catalogues available through the LifeWatch ERIC portal were of great interest to the 414 delegates present, all involved in the use of ecological models and systems ecology.
Thanks to the activities organised at our stand, and the work of LifeWatch ERIC and Italy representatives, many new connections were established with members of community, the modelling one, which is of utmost interest for LifeWatch ERIC and, generally speaking, for biodiversity and ecosystem research. The infrastructure's capacity to store and curate massive datasets is evidently very attractive to researchers dealing with spatial simulations, economic modelling, ecosystem management and geoinformatics around the world. 
Demonstrations delivered by Alberto Basset, Interim Director of the LifeWatch ERIC Service Centre, and Francesco Cozzoli, LifeWatch Italy/University of Salento, attracted healthy crowds every lunchtime. LifeWatch ERIC demonstrations focused on virtual laboratories and matched the conference theme of "eco:model:spaces". Delegates inspecting the 130 poster sessions were able to drop in to ask questions.
The Phyto and the Alien Species VREs demonstrations, backed up with leaflets and promotional materials, were complemented by video content on EcoPotential, the European H2020 project using Earth Observations to assist the management of Protected Areas, supported by LifeWatch Italy.