CEO Visits LifeWatch Bulgaria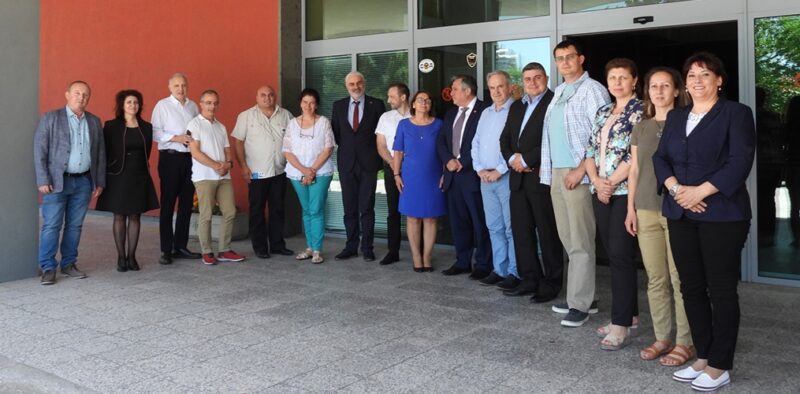 Last week, the Agricultural University of Plovdiv hosted the first two-day working meeting of the LifeWatch Bulgaria consortium, Bulgaria being the newest member state of LifeWatch ERIC, the e-Science Infrastructure for Biodiversity and Ecosystem Research.
The meeting was also attended by Dr Christos Arvanitidis, LifeWatch ERIC's CEO, who travelled to Plovdiv to conduct a two-day training course for the Bulgarian partners of LifeWatch ERIC, introducing them to the Research Infrastructure's goals, objectives, activities, functioning, vision and mission. The rights and obligations of the Bulgarian consortium, as a full member of LifeWatch ERIC, and the respective benefits, advantages and commitments in projects led by LifeWatch ERIC were also discussed. At the same time, Dr Arvanitidis focused on the challenges of emerging on a global scale as a research infrastructure for biodiversity conservation and restoration in conditions of in climate change.
During the meeting, the leaders of the co-founders of the LifeWatch Bulgaria consortium signed an Additional Agreement, by which the Faculty of Biology of Sofia University "St. Kliment Ohridski", the Bulgarian Society for the Protection of Birds, and the Green Balkans Association became new full members of the LifeWatch Bulgaria consortium.