Community Engagement: why it is key for Open Science and how to unleash it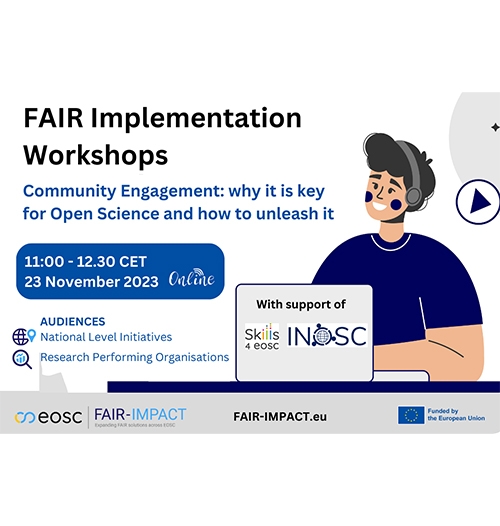 Online, 23 November 2023.
Registration for the workshop is free but mandatory.
Transitioning to Open Science is complex. Studies have identified Community Engagement as one of the most effective strategies to encourage large-scale behavioural changes. However, in the context of Open Science, Community Engagement is often ignored or underestimated.
This workshop will explore the concept of Community Engagement and how it can effectively support the transition to Open Science. The focus will be on the International Network of Open Science and Scholarship Communities (INOSC), a vibrant network of 32 local hubs across 16 countries, comprising a community of over 2300 dedicated researchers committed to advancing Open Science.
In the workshop, participants will learn about Community Engagement principles and their practical implementation in INOSC. Discussions will focus on adapting these principles to diverse contexts. Attendees will gain insights into effective techniques for their research communities. Join this exploration of Community Engagement's power in fostering Open Science initiatives and gain practical tools to drive positive change.
To register for this workshop, please visit this page.