Documenting mapping community practices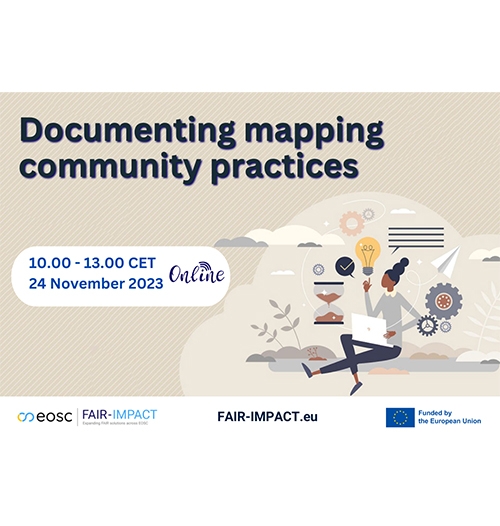 Online, 24 November 2023.
Semantic artefacts such as ontologies, taxonomies, and metadata schema are essential for achieving data interoperability and implementing FAIR principles. However, interconnecting them becomes challenging due to their increasing number and varied uses. Ontology matching or alignment can help address this issue. To ensure the availability of mappings in relevant repositories, FAIR-IMPACT is organising a series of workshops to discuss issues around mappings and crosswalks and how they can become shareable and reusable.
In the first workshop of the series, 'Why Mappings Matter and How to Make Them FAIR?', participants will discover the techniques for mapping and how they could benefit more by making them FAIR. The discussion included methodologies, formats, tools, FAIR mapping requirements, and examples.
To register, visit this page.