Mareamico's 31st Conference of the Sea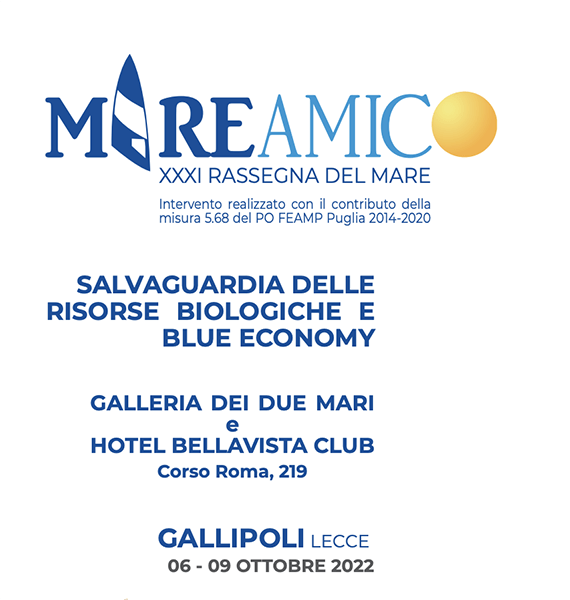 Gallipoli, Italy, 6–9 October 2022.
Following last year, Mareamico is bringing back the Conference of the Sea in 2022, reaching its 31st edition, held in Gallipoli at the Galleria dei due mari from 6–9 October 2022. The theme this year will be SAFEGUARDING BIOLOGICAL RESOURCES AND THE BLUE ECONOMY.
Among the issues that will be discussed at Mareamico 2022 are the management and recognition of the value of these resources, both by experts (including Professor Alberto Basset, director of the LifeWatch ERIC Service Centre), and local and national institutional and political representatives.
For more information and the programme, please visit the Mareamico website (in Italian).