Postponed: Empowering Biodiversity Research Conference II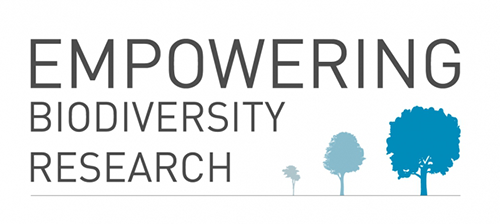 Due to the current global COVID-19 crisis, the Empowering Biodiversity Research Conference has been postponed to 2021.
Tervuren, Belgium, 14-15 May 2020. Five years after the "Empowering Biodiversity Research" conference organized in May 2015, we would like to invite to the 2020 Conference on Biodiversity Informatics, for a new journey into the world of biodiversity data standards and tools. Projects that started five years ago are about to deliver what was promised and many new biodiversity informatics related projects have launched since then. Concepts such as Open Data, Open Access and Open Science are now increasingly recognised across disciplines and are changing the way science is conducted.
The time has come to find out what happened since our last conference! Let's also look together at what is likely to happen next in the world of Biodiversity Informatics! So get ready for this fascinating conference which will take place at the AfricaMuseum, Tervuren, Belgium, on 14 and 15 May 2020. The objectives of the conference are to:
Explore and discuss the opportunities and strengths related to Biodiversity Informatics and Open Data & Open Science
Learn about Belgian research projects using biodiversity informatics tools to enhance their results
Network with fellow biodiversity scientists.
LifeWatch Belgium is one of the organisers, along with the Belgian Biodiversity Platform, the AfricaMuseum, the Royal Belgian Institute of Natural Sciences (RBINS), the Flanders Marine Institute (VLIZ), the Research Institute for Nature and Forest (INBO), the Meise Botanic Garden (Meise), Université catholique de Louvain (UCL), Université of Liège (ULiège), the VIB and the Belgian Science Policy Office (Belspo).
For more information visit the conference website, click here for the programme, check out the before and after workshops, or go dirctly to registrations.