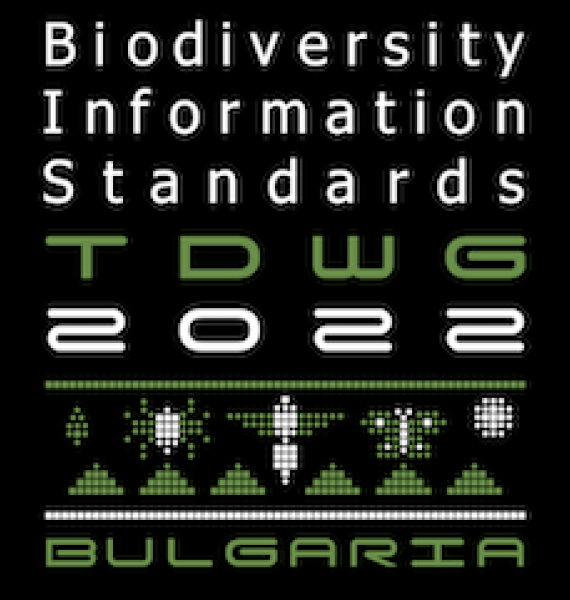 Sofia, Bulgaria/online, 17–22 October 2022.
Stronger together – in person or online! #tdwg2022
TDWG 2022 will be a hybrid conference; in-person for those who can travel, and virtual for those who cannot. The conference will accommodate symposia, workshops, contributed oral and poster presentations, demos, and discussions, as well as keynotes and social events. Session timing will be anchored to the working hours of Sofia, Bulgaria, where the in-person conference will be held. (UTC+3; EEST during the conference.) Sessions will be streamed live, as well as recorded and posted within hours for people participating remotely (registration required). 
Registration
Registration costs differ for in-person or virtual participation. As in past years, registration fees include a discount structure, and help to defray the cost of abstract publication. Special discounts are in place for students, post-docs or early career researchers, and participants from low/low-middle income nations. You can even donate funds to support registration of those in need. Check out the link above for full details. When you are ready, use the button there to complete your registration.
Individual TDWG members and up to five representatives from member institutions enjoy a discounted normal registration. Not yet a member? Become an individual member or update your membership before registering for TDWG 2022. All current members (or the primary contact for institutional members) should have received an email (in early May) with discount codes. Members should know their code before registering.
If the cost of registration is a barrier to your participation in this conference, please contact conf-organizers@tdwg.org and briefly state why this is a barrier.
Hosts and in-person logistics
TDWG 2022 is hosted by:
who cordially invite you to experience Sofia in-person and virtually.
Conference venue
TDWG 2022 will be held at the Grand Hotel Millennium Sofia, a 5-star hotel located in the heart of the city and within walking distance of the vibrant city centre, an area filled with iconic historical and cultural sights, vast green parks and numerous government institutions.
For more information on the TDWG 2022 Conference, please visit the TDWG website.