On Wednesday 12 July 2017, the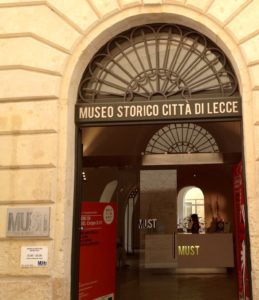 organiser are inviting participants for the workshop social dinner, which will take place at the Must – Historical Museum of the City of Lecce.
The dinner will start at 20:30, but the Museum will be open for us exclusively allowing partipants to visit it.
Dinner is kindly offered by LifeWatch Italy and EUDAT. For any allergy issue, please get in touch with the organisation.